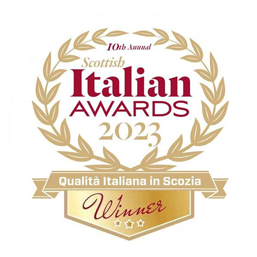 SCOTLAND'S
BEST PIZZERIA
Award Winning Pizza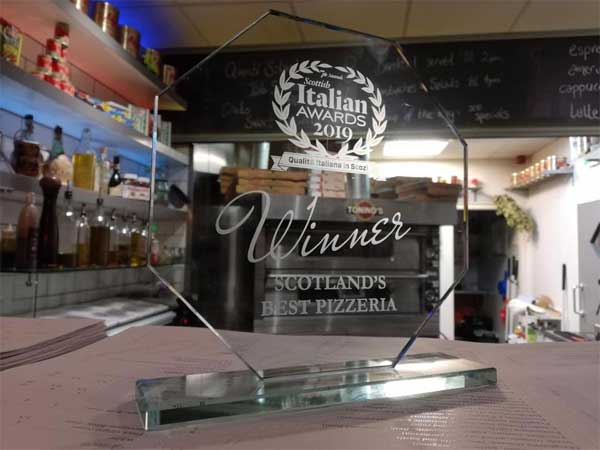 In our third year of attending the ScotsItalian Awards, and after 3 years of business, we've brought it home!
To be a finalist after just a year of business in 2017 was an honour, to be named runner up in 2018 was overwhelming, but to bring home this glass trophy still seems a bit of a dream.
Tony would like to give special thanks to Gilda who has been here since day 1 and who makes the best food he's ever eaten (that's a lot). To Niall, the 17 year old KP-come-pizzaiolo who says yes to any task with a smile on his face. To Michel, our resident pizzaiolo who has made a new life in Scotland and Tonino's a big part of it, to all the front of house staff who ensure our food is served as well as it's made and to our Back of House team who keep it all rolling and of course to every single customer over the last 3 years who has supported this dream.
We are constantly striving to be better, but winning this is a huge achievement and without our staff and customers - it'd still just be a dream. Thank you!